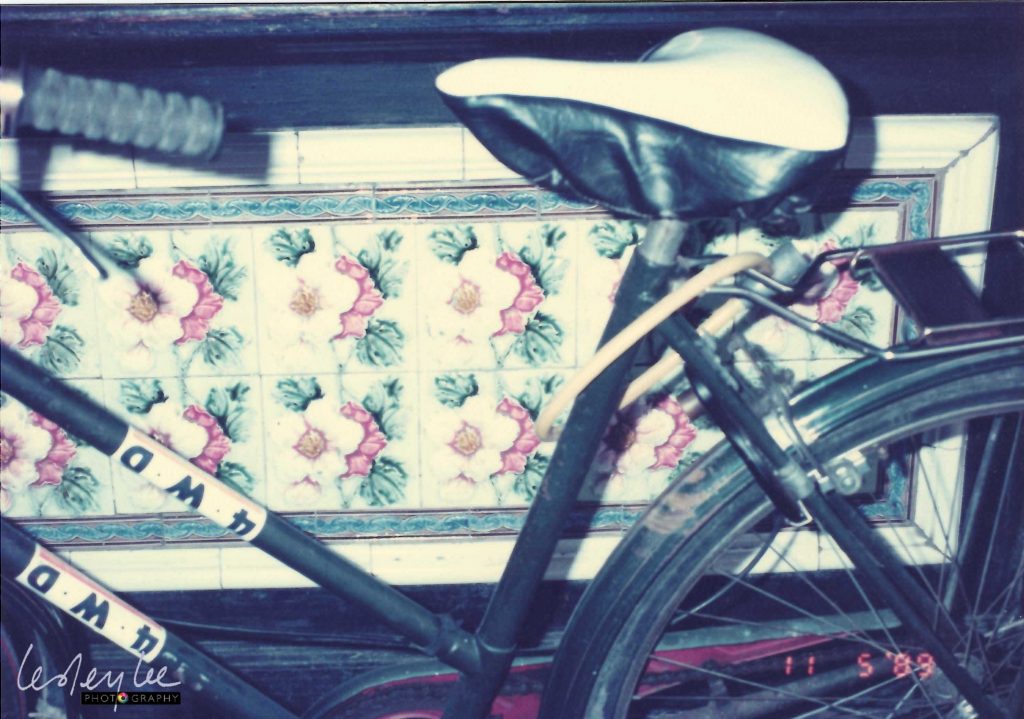 Every now and then, I go for a walk with my camera to record a few of the old buildings in Klang. I later match them with old photos I already have. The photos here are all of buildings in the older part of town, on the south side of the river.
The lovely tiles at the front of the 'First Class Bar' I first photographed in 1989, are still there. They're hidden behind the nasi lemak stall outside Chong Kok Kopitiam, which does a roaring trade every morning. Despite the etched glass advertising the fact, Chong Kok is no longer a bar, but a very popular meeting place for locals.  Take the chance to drop in for a cup of the excellent kopi and a plate of roti bakar & kaya.
There are plenty of interesting stories to tell about this, and many of the other old businesses in Klang town. The registered dentist is long gone, but you can still find a tin smith in Jln Besar, and medicine shops along Jln Stesen 1. And for saris and other Indian clothes, groceries, jewellery and meals, Jln Tengku Kelana is the centre of town.
Photographs on this page are not available as prints unless they have a number at the beginning of the caption. If you wish to use any for editorial or research purposes, please contact me for permission. All photographs must be appropriately acknowledged.