A little philosophical ramble.
I love travelling. I love travelling just about anywhere, even down the road or across the river. There's always something to see and if I have my camera with me and there's an opportunity, I try not to miss it. I think one skill I have developed is that I am never bored. If I have to wait for someone (not to be taken as permission to be late, dear friends and other loved ones, i.e. relatives), I like to watch what people around me are getting up to.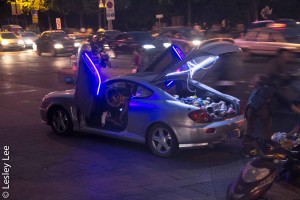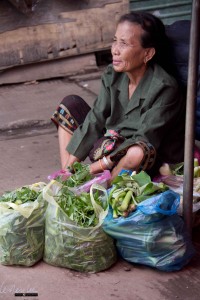 My darling daughter tells me I'm nosey, but I prefer to call it 'indulging in the study of life / lives. I suppose this is why my favourite type of photography is what's loosely called 'street photography'. I prefer to call it 'capturing the moment'. As I become more confident with what my camera can do, I am also more confident about taking photos of people and things I see happening. I always try to get permission, either by a nod of the head or a word or two and have only ever been knocked back a few times, and only once rudely. Taking this type of photo can also be a gamble from a technical point of view as well. A photo taken from a bus window has a fifty/fifty chance of being in focus and correctly lit, but ones taken in markets are usually easier to compose and I usually end up with a whole lot of purchases, especially fruit.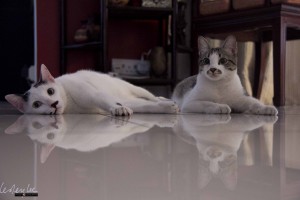 Lighting can be a problem though, especially if it's an indoor market, or one under a coloured tarpaulin. One class of subjects never complains and sometimes they even pose for me. That's my cats. I have seen certain of them stretch themselves with one eye open to see what I'm doing with the camera, just to ensure that he (or she) is nicely framed, or has the best side showing.
Here endeth the ramble for now. I will continue when I have something to add which fits the photos I want to insert.