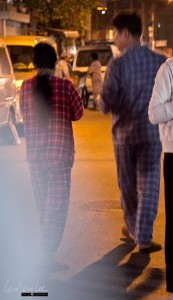 When a friend in Oz emailed us and asked if we'd be interested in a week in China for AUD99, we asked 'What's the catch?'. There wasn't one unless you consider that that price was for ethnic Chinese only, everyone else paid double, you still needed to add tips and it was ground travel only.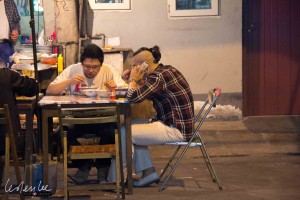 However, when we looked at the whistle stop itinerary (If it's Tuesday, it must be Luxemburg' sort of thing) we realised these were places we were planning to do on our own anyway so it seemed like a good idea to have a preview and spend time with good friends as well as meet some new people. In the end, there were eight of us, almost enough to fill a meal table and our guide added in one chap travelling alone who fitted right in. We flew in to Pudong airport and were met by our guide Wang Wang (Connie) who collected us all and took us back to the hotel. If we were travelling on our own, we wouldn't pick a hotel so far out of town, but when you are with a group and arriving late, leaving early every day, it doesn't really matter.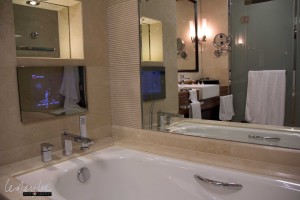 Especially if it's as nice as this one. I've stayed in some rather good hotels, but none has had a TV over the bath. Impressive. That was in all the rooms, not just the suite we were lucky to score that first evening. As soon as we settled ourselves in, we went out in search of dinner. This is the advantage of being out of town, in a part of town where 'real people' live. We found a wonderful little 'hole in the wall' where we had a great feed, including beer, for RMB165. As we walked back to our hotel, we chatted with a few of the locals, bought some fruit and noticed quite a few people out strolling in their pyjamas. Then we realised that they were heading to the public toilets well spaced along the street. A beautiful sunrise, breakfast and by 7.30 we were off on the road for a quick look around the old and new parts of Shanghai before stopping for a wander around the walking street, a collection of traditional style shops around a beautiful old temple set in a large garden. On the way back to the bus, we were amused by the performance of the peep show narrator.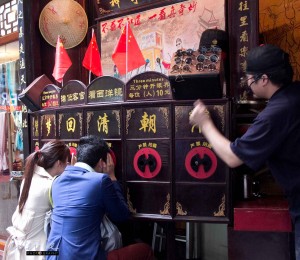 These shows are surprisingly popular, we saw a similar one in Xi'an, with queues of people waiting for a peep. The gardens are probably worth a look next time (start list) and so is the museum of jade, furniture, bronze and other beautiful things which again, we only had the chance to dip our toes into. (add to list) Arriving in Hangzhou late in the afternoon, we wandered around the gardens beside the beautiful West Lake smiling at the many couples out having their pre-wedding photos taken.
 We've seen lots of these, in the old mosque in Quanzhou, Gulangu in Xiamen and even the grasslands near the Jade Snow Mountain in Lijiang, but I always try to get a look at the shoes the bride is wearing. Because they're covered in the photos, she has usually selected them for comfort so I've seen sneakers, boots and shoes in all the colours of the rainbow. After dinner at what is apparently the largest restaurant in Asia (the world?), 6000 people at a time, we headed off to the Acrobatic show, a traditional one with the amazing feats we've come to expect, but are no less skilled despite that. We really welcomed our beds that night. It was a long day. Off to the tea plantation in the morning to hear about the wonders, this time, of green tea. Then the selling. We now have a collection of Pu Ehr from Yunan, Oolong from Fujian and Green teas from Zhejiang so we're prepared for all eventualities. The funny pointed roofs we'd seen all the way from Shanghai to Hangzhou petered out about halfway to Nanjing, our next stop.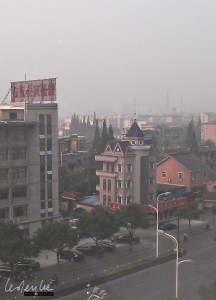 They are apparently this shape for feng shui reasons, some have silver balls of varying sizes on their spires and we even saw some topped by miniature Eiffel towers. :-). Nanjing is one place I've always wanted to visit and I would love to go back. (add to list!) Connie told us there is very little left of the old city sacked by the Japanese during the mid 1930s, and there are probably less than half the population who can claim to be real 'Nanjing'ers'. Our local guide was certainly one of these, he's actually a professor at one of the local universities and even to those of us who couldn't understand Mandarin, the depth of his feelings about that period were clear. Connie was our 'National Guide' and we were joined in each city by a 'local' guide.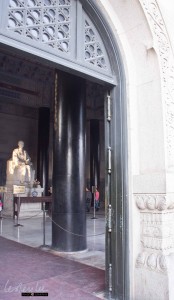 This worked out well because most of the local guides spoke only Mandarin, so Connie, who speaks English, took the dozen or so of us 'nons' under her wing and gave us the low-down in English. Why would I go back? I know there is more to see. The two places we went were really just a taste. Dr Sun Yat Sen, the founder of the Republic, travelled extensively around Asia building support for a new China, even staying for a short time in Penang. When he died, he was buried as per his wish in Nanjing and we visited his mausoleum on a nearby hill.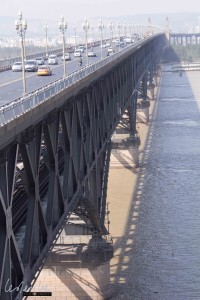 The Yangtze No 1 bridge is a testament to the tenacity of the people of this city. It was built by the people themselves, using whatever they could contribute and it is very 'Great Leap Forward' looking, especially with the statues at the start of the bridge proper. After leaving the bridge and lunch we headed for Suzhou, a beautiful city back towards Shanghai. There are more than 30 beautiful gardens in Suzhou, which have been in existence over many hundreds of years. Some are now hotels and I'd love to stay in one. We visited the Lingering Garden which is well named, you could sit for hours just relaxing. The windows are all different, with the patterns based on the ripples of the water in the lakes. Despite most of us feeling very tired after the long trip and cold bus, it was a welcome break before we took a cruise along the Grand Canal. Connie handed out delicious crispy dumplings to take the edge off our hunger (not! there was no shortage of food!) while we were serenaded by a singer singing traditional music. The final city before we headed back to Shanghai was Wuxi.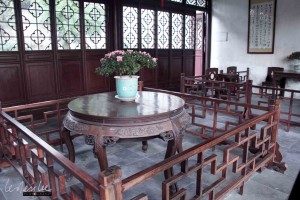 We visited the amazing Lingshan Buddhist Complex with its massive Buddha and jaw dropping decoration in the Conference Centre. Impressive, but once was enough. We were also a source of some interest for a group of elderly local tourists, all wearing orange caps and led by a very enthusiastic guide. We were just as fascinated by them, especially the guide with her lilac parasol with a matching flag on top. I was far more impressed by the old Xiangfu temple in the same complex than with the Conference Centre.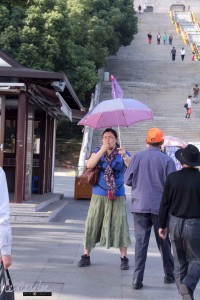 Regular people were there praying and leaving their wishes, and the Monks went about their business as they would without us being there. We said goodbye to Connie when we arrived back in Shanghai, but as we had arranged for the bus to take us to the airport after our extended stay closer to town, we were very happy to see her again as she was also going out to the airport. Would we recommend this holiday, organised by Nexus Holidays?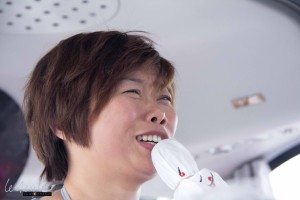 Most definitely. You don't have to shop if you don't want to, though you have plenty of opportunity to do so – silk, jade, beautiful teapots. Make friends and if you go in a group of your own, even better. We were very happy with Connie, our guide. She spoke excellent English and clearly was proud to share her knowledge – she didn't look like she was just 'doing her job'.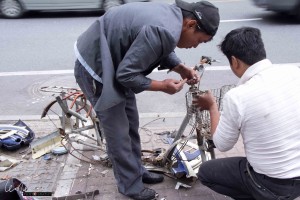 I'd also recommend staying on in Shanghai, or going elsewhere in the region or wider China. Our extra day somehow rounded up our holiday and we caught the underground trains, clean, efficient and inexpensive.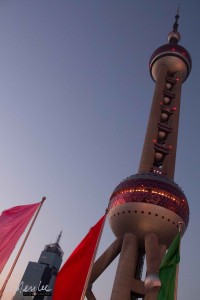 We wandered around the back streets and ate local food, met a wonderful elderly lady out for a stroll and watched as a crab tried many times to escape from his bucket, only to chicken out each time. Whether you love or hate the design of the Pearl TV tower over the river from the Bund, it is worth the RMB150 to go up to the observation deck (including the lower glass floored one) and visit the Urban History museum back at ground level. A walk around the Bund at night and again in the morning is worth it, especially if you drop in to look at the entrance of the old HSBC Bank although the eagle eyed guard will stop you if you try to surreptitiously take any photos, even with a phone camera. Hangzhou, Suzhou and Nanjing are still on my list and we're already planning our next foray. So many places to go, so much to see…..